Lulu Cot 
If you are looking for a safe and elegant cot, packed with great features, grows with your child, at a hot price, look no further. The babyhood Lulu Cot has babyhood's famous smooth single hand internal drop side, so no heavy bending and trying to stretch across the length of the cot, so it is better for your back and shoulders. The Lulu Cot uses a natural timber which varies in colour. In the lighter beech colour, there is a variation in tone between the slats and the frame, giving the cot a natural two toned appearance, so perfectly on trend with a scandi style for your baby's nursery. It is made from clear A grade New Zealand plantation timber, has a 2 level base adjustment and lots of great features in a large cot, at a fantastic price. Now you don't have to settle for cheap quality cots from no named brands, which are bad for your back – we have something special and safe, at a price that will save you money.
Features
Ergonomically designed to save your back with babyhood's famous smooth single hand internal drop side
Grows with your child, as the base levels adjust from bassinet, to cot and to toddler bed
Better for you and your baby as it is sustainable with real clear A grade NZ plantation timber
An elegant modern style which is always on trend
Stylish for your baby boy or girl's nursery as it is gender neutral
Two level base adjustment for your growing baby
Regulatory Standards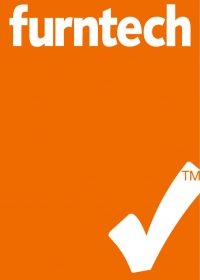 Tested by the highly regarded NATA accredited testing facility AFRDI (Australian Furnishing Research and Development Institute)
Tested to AS/NZS 2172:2003 and complies with AS/NZS 2172:2010 Australian Standard for Domestic use Cots
Specifications
Assembled Dimension
W76 x L140 x H84cm
Carton 1
W81 x L143 x H19cm
Recommended Mattress Size
1295mm * 690mm * 100mm
Age Range
Bassinet Level – New born to earlier of 6 months or when baby can sit up unassisted
Cot/Toddler Level – up to 24kg as tested in accordance with the Australian Standard.
Standards Testing
AS/NZS 2172:2003 Australian Standard for Domestic use Cots
Assembly Instructions
Please contact us – Click Here
Please note that whilst the Australian Standard only tests up to 24kg our cot bases will hold a more substantial weight, when used correctly.
AN
Breathe Eze Cot Mattress
Did you know that your baby will spend up to 80% of their first year sleeping?
The babyhood Breathe Eze Mattress is designed to provide your baby with optimum support for their delicate body and great breathability through the 100% breathable fabrics keeping your baby comfortable and safe, in a firmer mattress.
Features:
Firm and supportive
Breathe Eze bonded fibre pad
100% cotton fabric
Allergy and dust mite resistant
Anti microbial
Removable cover for washing
Available in cot, cradle, bassinet and custom made to suit most cot sizes for baby sleep spaces
What is Breathe Eze Padding and Wadding?
All babyhood padding and wadding is made using heat bonded polyester fibre. Polyester fibre is a great form of padding and provides a firm and elastic sleeping surface for your baby.
Did you know that over 12% of the population suffer from asthma and 40% from allergies, the babyhood Breathe EzeTM  Mattress Range is a breath of fresh air for your newborn baby.
Our breathe eze fibre is made from polyester which is a non-toxic , non harmful and a low VOC product. Polyester fibres are strong and the size of our fibres are large, so they are non respirable and therefore prevent airborne fibre occurrence. This limits any chance of becoming a potential airborne pollutant and are therefore much better for your baby.
The breathe eze fibre is not only breathable for your baby but dust mite and allergy resistant and anti microbial also, which is so essential for your precious baby's growing body.
There is no foam in our breathe eze fibre mattresses. We do not use foam in our breathe eze mattresses because we believe it is toxic for your baby as it omits fumes which may impact on your baby's respiratory system. We also do not use foam as it is highly combustible and often requires the addition of formaldehyde and fire retardants. There are no fire retardants or formaldehyde in our mattresses as our breathe eze fibre is inherently flame retardant and does not flare up like other textiles.
Why heat bonding?
We use thermally bonded fibre as this process utilizes less chemicals and reduces your baby's exposure to harsh chemicals used in other chemical and petroleum methods of bonding. So there are no binders, adhesives or blowing agents which may have significant health impacts over time.
If you live outside the Metro regions of Australia, we will need to provide you with a custom shipping quote which will be additional to the current shipping charge on this product.